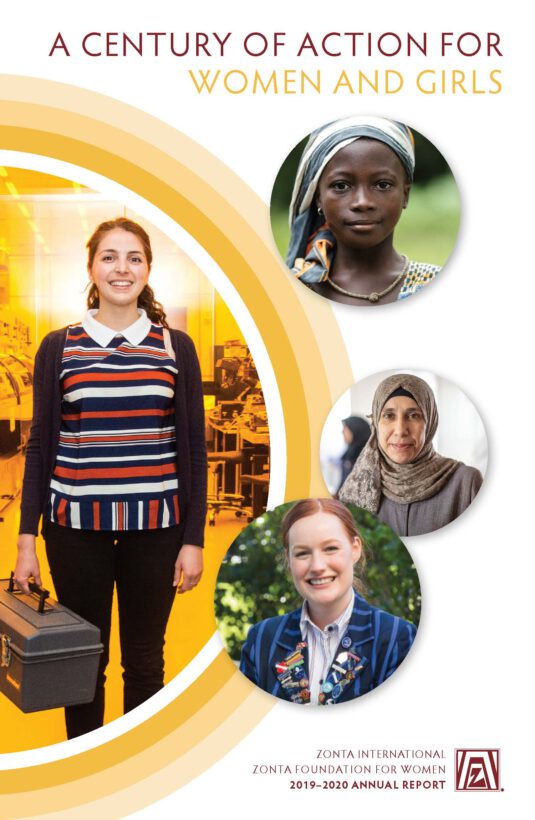 2021-01-15
Zonta's annual report published
- this is how we improved women's and girls' opportunities worldwide in 2020
In the annual report, Zonta International and the Zonta Foundation for Women present how, over the past year, we have used gifts and fundraising to achieve gender equality and create lasting change for women and girls around the world.
2020 was also our centennial year, and our donors contributed more than $5.8 million to support our projects and scholarships and the Centennial Anniversary Endowment campaign.
100 percent of donated funds reach
Every contribution to the Zonta Foundation for Women goes directly to implementing our projects and programs to support women and girls. The administrative costs of working with the projects are covered by the annual fees paid by our roughly 26,000 members.
– We are extremely grateful for the generosity and trust that our donors in Sweden and Latvia have shown through their support for Zonta Foundation for Women, says Christina Rylander Bergqvist, District Foundation Ambassador for Zonta in Sweden and Latvia.
Here you can read Zonta's annual report 2020
Zonta provides financial support to several projects for equality and human rights, often in collaboration with various UN agencies. The projects focus, among other things, on promoting women's health, education and the economy and on abolishing gender-based violence, child marriage and human trafficking.