Welcome to our club! We have existed since 1989 and have around 20 members. We usually meet on the third Tuesday of each month, with a break in June, July and August.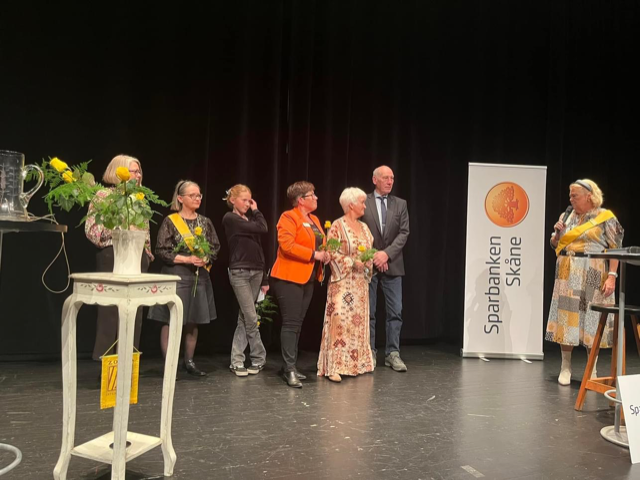 Hässleholm Zonta club received a generous grant from the Sparbanksstiftelsen 1826 and arranged an event, on March 18, focusing on the topic "Strong women's position in society".
Close to 100 participants listened to:
Pernilla Tallinger, prosecutor
Margareta Munge, Deputy Governor Zonta
Robin Gustavsson, former police officer
The winning short story in Zonta's and Frida's short story competition was read by Kristina Rawenius
Birgitta Lovén, stand up comedian
All highlighted different problems and obstacles for an equal society without violence against women. Thanks to the event group who gave us an insight into reality and a presentation of what a fantastic organization Zonta is.