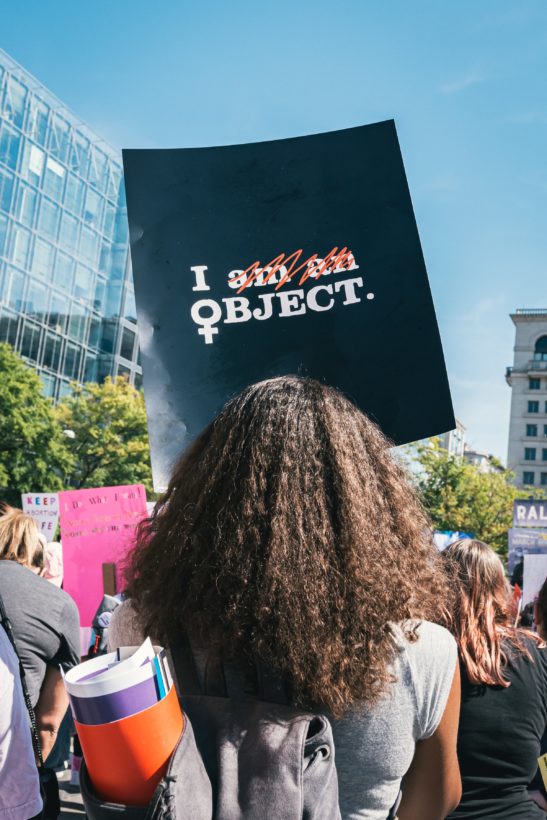 2023-03-08
Porn - an obstacle to reciprocity and consent
Equality between men and women is a basic human right that was established in the UN Charter in 1945. School curricula now address how pornography affects our children. Now we must work practically so that girls' rights are protected.
Protecting women's rights has broad support worldwide. In Sweden's national strategy on how men's violence against women should end, it appears that porn's description of women should be countered. On July 1, 2022, the curricula were changed so that the school's teaching must be critical of porn's violent elements, the degradation of women and the lack of consent. Because it is important to work on this. Our young people are negatively affected, for example, by millions of porn videos on the internet. In the movies, violence is more the rule than the exception. Women are degraded and portrayed as objects that are only for men.
The Children's Ombudsman's survey (2020-2021) of porn's impact on children and young people shows that a majority of young people aged 13-16 have not consumed porn in the past year. But some do and some consume a lot. Boys' and girls' consumption differs. Boys' attitudes are more positive than girls' and there is a connection between porn consumption and various problem behaviors such as sexual violence among boys and exposure to sexual violence among girls.
Porn can affect both sexual fantasies and behaviors. Porn can push boundaries so that we think sex should be like in the movies, that is, young women like what they are exposed to in the movies. The man must be dominant and the woman must put up with everything that is shown.
The mapping shows that children and young people believe that education about porn, consent, sex, violence in close relationships is important to counteract the negative effects of porn. We zontor therefore call on those responsible within the schools to meet the needs of our children and young people for good sex and cohabitation education. All parents should talk to their young people about what a good relationship should be like, about consent, sex and porn. Together, we must counteract the harmful effects of porn and protect and strengthen our children and young people.
Carin Maxson, chairman of the Committee for impact and supporting efforts