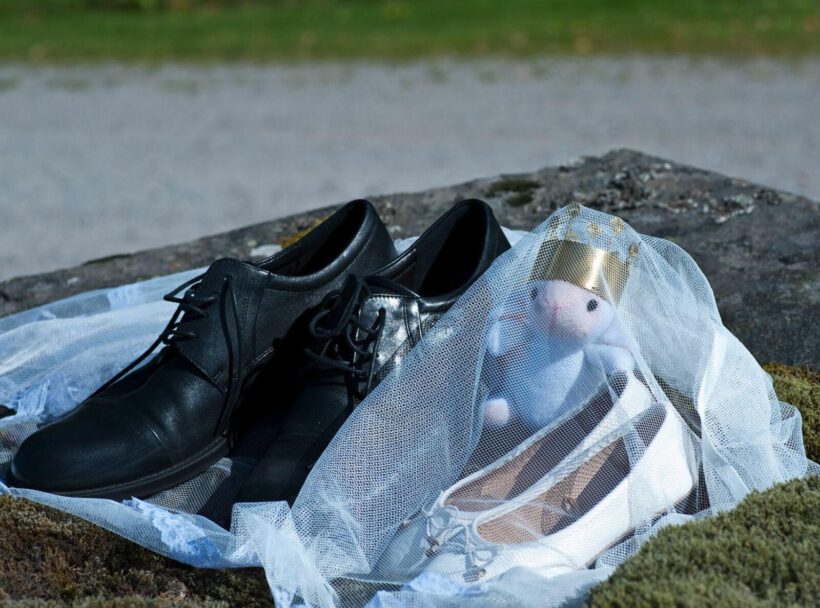 2021-10-06
Press release: Young people write about forced marriage
Press release 2021-10-06
It is an upsetting fact that 21 percent of all girls in the world are married off against their will before the age of 18. Every year, another 12 million girls are at risk of becoming one. During October, Zonta draws attention to girls' right to empowerment by inviting young people to write short stories for the "Stop Child Marriage" campaign.
- Many young girls, and also some boys, fight against oppression of honor and the right to marry whomever they want. In Sweden alone, two whole school classes disappear every year with girls who do not return after ninth grade, who are suspected to be taken to their home country to be married off, says Elaf Ali, journalist and presenter.
Elaf was born in Baghdad and came to Sweden as a 4-year-old. Earlier this year, she published the autobiographical book "Who has said something about love? To break free from honor oppression". Now she is on the jury for the writing competition.
The organization Zonta International, which engages more than 28,000 women worldwide, works non-profit to advance women's rights through advocacy and support efforts. One issue that Zonta has committed to is stopping child marriage. Now the organization raises the issue further through a collaboration with the magazine Frida.
- We think it is very important that young girls open their eyes to the issue of honor violence and that there are child marriages both in Sweden and the world, says Annie-Li Eriksson, editor of the magazine Frida. We are now announcing a writing competition together with Zonta, where young people can write both self-experienced and fictional stories on the subject. Perhaps we can contribute to bringing more attention to the issue and to more people daring to take a stand against child marriage!
Zonta wants to engage young people to like and express their opinions. Children should not be able to marry before they are of age or against their will. All children should have the opportunity to be children and not risk being married off.
- We know that Frida magazine reaches young people in Sweden in a completely different way than we at Zonta can do. We want to do this campaign together, because we know that many young people like to express their thoughts in writing. Writing is a way to speak, express yourself and decide for yourself, says Annika Bränström, governor of Zonta International's District 21 (Sweden and Latvia).
About the writing competition
Information about the campaign "Stop child marriage" can be found at frida.se and on zonta.se. The criteria that apply to the writing competition are, among other things, that the short story must be based on the topic of child marriage and how to stop this form of violence against children. The short story must not have been published before. In addition to the honor, the prize is that the three winning entries will be published digitally on Frida's and Zonta's websites in December 2021.
Contact
Zonta: Åsa Wilén, tel. 070-595 70 64 and Ann-Louise Larsson, tel. 070-695 62 92
Frida newspaper: Annie-Li Eriksson, phone 070-866 02 54.