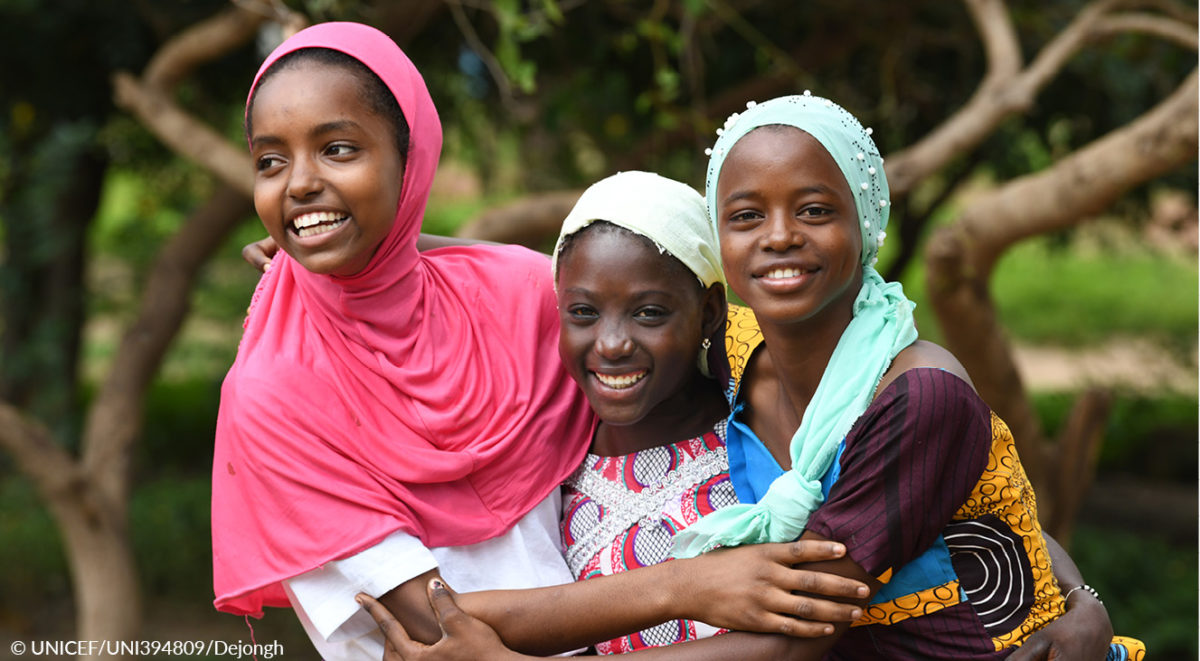 Photo: UNICEF
Globally, child marriage is recognized as a harmful practice and a violation of human rights. Despite laws against child marriage, it is still common throughout the world. 21 percent of all girls in the world have been married before the age of 18, and every year an additional 12 million girls are at risk of becoming so.
During the last decade, approximately 25 million child marriages have been avoided. Due to covid-19, another 10 million girls are at risk of being married off before 2030.
Since 2014, UNICEF and UNFPA have been running a long-term project that will last until 2030 and includes the following twelve countries: Bangladesh, Burkina Faso, Ethiopia, Ghana, India, Mozambique, Nepal, Niger, Sierra Leone, Uganda, Yemen and Zambia.
During the first phase of the project, 2018-2020, Zonta contributed USD 2 million. During phase two, 2020-2022, Zonta contributed US$1.5 million.
Next two-year period, 2022-2024, Zonta continues to support the project with an additional 1.2 million USD. The focus during this period will be to expand the project's activities and empower girls to put an end to child marriage.
Goal
The overall goal is to increase the number of program activities to protect and strengthen girls and contribute in the long term to stopping the occurrence of child marriage.
Specifically, the project shall:
Make teenage girls' voices heard and increase their agency by:

Build knowledge and develop skills.
Promoting gender equality in adolescent girls' families and communities.

Increase resources and opportunities for adolescent girls and their families by:

Strengthen the systems for education, health and child protection.
Attack the problem of poverty as a cause of child marriage.

Improve legal and policy measures to prevent child marriage and support adolescent girls who are married, divorced or widowed by:

Help governments strengthen their plans to end child marriage.
Build the capacity of governments to make fact-based decisions and implement programs based on what reality looks like.
Here you can see the film that UNICEF and UNFPA presented before our decision on the project in the summer of 2020 (approx. 14 min).