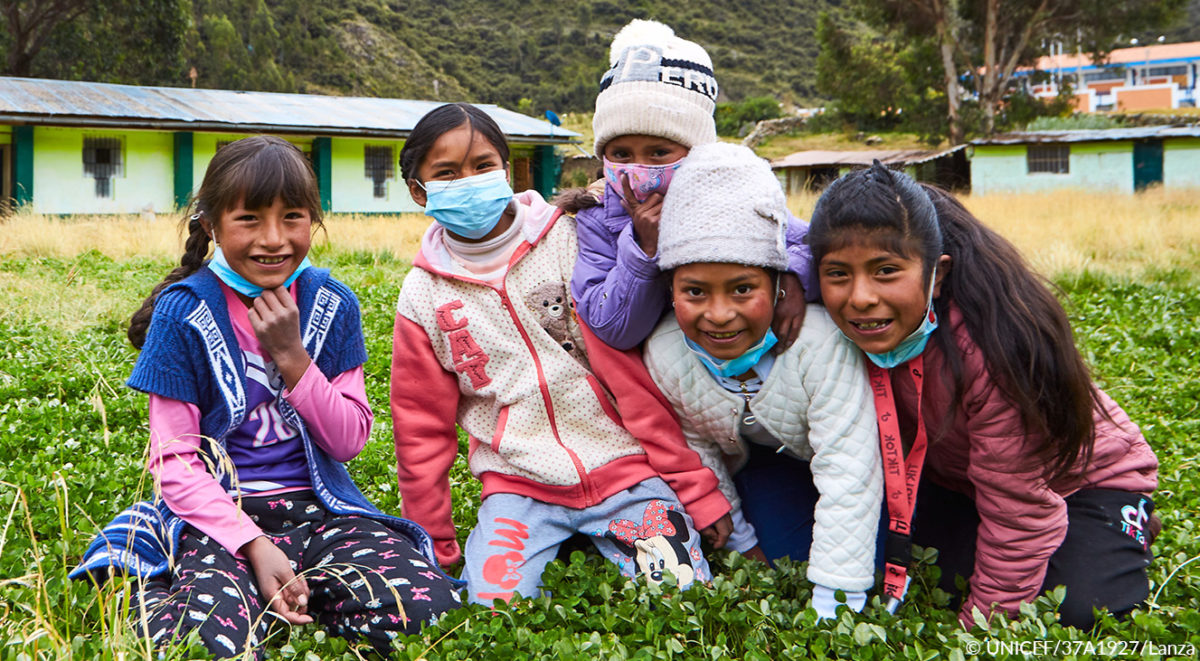 Photo: UNICEF
Health and safety of adolescent girls in Peru
For many Peruvian youth today, significant inequalities exist, based on gender, age, geographic location, ethnicity and income. In Peru, a young person is considered a teenager when he is between 12 and 17 years old.
Four out of ten Peruvian teenagers have experienced violence at home and 44 percent have experienced violence at school. In the group of children over the age of eight, 30 percent have experienced physical discipline at school.
In 2020, comprehensive health care services decreased by 63 percent compared to 2019. Teen mental health services decreased by 50 percent during the same period.
The project, run by UNICEF, will contribute to:
the rights and health-related needs of young people, especially girls, are met
prevent violence in the schools and other public places in two regions
give teenagers the knowledge and tools to stand up for their rights and take control of their lives and bodies.
It is estimated that the efforts will reach 50,364 teenagers, of which 24,829 are girls, in four regions.
The Zonta Foundation for Women contributed $1 million to the project in 2020-2022 and will contribute an additional $750,000 in 2022-2024.
Goal
The overall goal is to improve and thus meet the health needs of young people, especially girls, and prevent all forms of violence in schools and other public places.
Specifically, shall:
Health sector providing high-quality and comprehensive youth care with an emphasis on building resilience and preventing violence
Develop pilot programs to support adolescent parents and prevent a second pregnancy
The protection and education sectors improve their capacity to promote health and prevent violence in schools.
Watch the video that UNICEF showed to describe the project before our decision on projects in the summer of 2020.